Dvr password generator. Download Super Password 1.0 2018-07-27
Dvr password generator
Rating: 9,4/10

948

reviews
Dahua DVR Password Recovery
Even more - you can use it remotely. Mike works on product research and development for the company. Wouldn't surprise me if Hikvision and other camera makers have this capability. They will use the password generator to create a temporary password. In an ideal world, security system suppliers would make it easy to identify the products that they supply and easy to find support online, however, most of our competitors do not do this lucky for us.
Next
Hikkvision Password Reset for IP Cameras by HikkVisionPasswordReset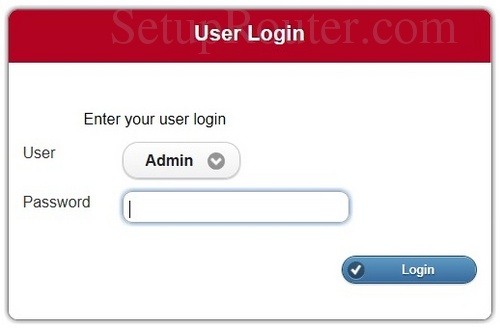 Your password is now updated. For example, the above product label is placed on the back of our. Forgetting the admin password turns to be a nightmare for the users. In this regard, Super Password offers the possibility of creating solid security keys for your accounts, to give hackers a harder time. Moreover, if anyone knows the algorithm used to create it, backtracking can actually be an easier cracking method than conventional ways. If so don't throw them but keep them at hand.
Next
CCTV H264 DVR password reset superpassword super password
I'm not concerned about people hacking my security cameras, they are on their own non-routable network and only I have access to it. I have just checked it - it works fine. Purpose: help users back to the default password when you forget present one. Then you'd have to know the root password, unless you've cracked the hash you can get from the firmware download. Do you still have the proof of purchase papers from it? This automatically means that you also need to provide a password, which is also the basic way you log into Windows. Delivery to the following recipients failed.
Next
How to Reset a Hikvision Passwords through software : Wrightwood Surveillance Support
This password recovery process can only be run within the Local Area Network. Do you still have the proof of purchase papers from it? The latest support traditional and the latest. If you don't want to wait, you can download the software and create the pwd by yourself. In most cases, it will be the Admin account. Is it a good way? This capability exists in several of my older 3Com switches see:.
Next
How to Do When forgot DVR Password?
There's no local support where you live?? In addition, this can make reaching accounts time-consuming and difficult, since you first need to enter credentials in the application to reveal the super key, which is incredibly difficult to remember because it looks just like a string of random characters. You could also try asking the. I believe that you should need 1 physical access, such as a reset button, and 2 that it should wipe all settings. The basic reason for leaving such possibility was helping users, which forgot their password. This way, a casual person scanning the network can't get in, and two that the person using the device will hopefully notice that all settings have been wiped. This needs to be done using existing data, such as the account name you want to use, as well as whatever password you would have given it by default.
Next
How to Do When forgot DVR Password?
The super password is not randomly generated, so each time you write down the same account and password, the super password is the same too. I suspect it's also sold as a re-badged unit under other names, but someone on there should recognise it. Here are the and this is how we provide. Once a password formula is know and out in the wild, you are at risk. Marian I think that having an easy to figure out master password that can be easily calculated is a big problem.
Next
How to reset AHD DVR Password (PAH53 / 51 /55)?
One would think or at least hope Hikvision would realize having such publicly available would be a security risk and something they would fix. Hikvision replaced the reset method with a more secure one, well over a year ago. For example, this is the front of our. I just sent them one more email to try to get any more information. It is a video compression standard that virtually every surveillance manufacturer uses. .
Next
Password Reset Instructions for iDVR

Final-Recipient: rfc822; Action: failed Status: 5. You will be able to log in from iPhone, iPad, and Android mobile devices. Delivery to the following recipients failed. I have seen cameras that are off by a day or weeks or years. If so don't throw them but keep them at hand.
Next
CCTV H264 DVR password reset superpassword super password
Today you just need to calculate something like this: 8888 x day x month x year last to digits and last 6 digits of this number as a password of 888888 user it has admin privileges. If the generator uses the serial number, then usually you again need physical access to the device. Question - did Hikvision ever contact you about the tool? I really think that those two vendors should provide some more info about it to this community. You can then call or email to see if they have instructions. If have an email, see if that company is still in business and reachable.
Next